Smart building integrated planning
Comfortable

Human-centered design, intuitive operation of the system makes it easy to use

convenient

Instant notification of community services, tailor-made smart life

Safety

Comprehensive intelligent central monitoring to keep track of the community environment at any time
CMS community management
Use iPad as a monitor and use DUC Inspire X single App as Apple Home smart home and community management.
Residents can use the App to operate smart homes and inquire about the community, such as parcel delivery and receipt, community calendar/announcements, appointment of public facilities, etc.
We also combine door/counter video intercom, community network cameras, security protection... and other functions.
On mobile devices, we provide both iOS and Android versions for all residents to use, without worrying about applicability.
DUC Inspire X is designed for the new generation of smart buildings .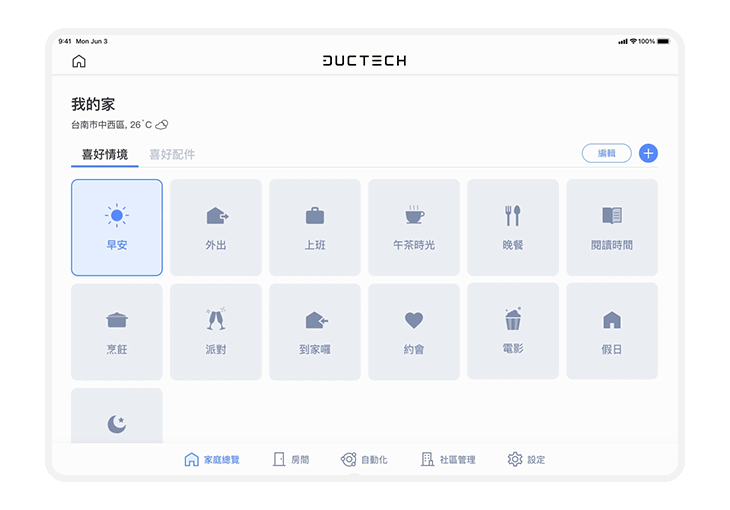 One click switch
Quickly switch between different situations to create an exclusive smart life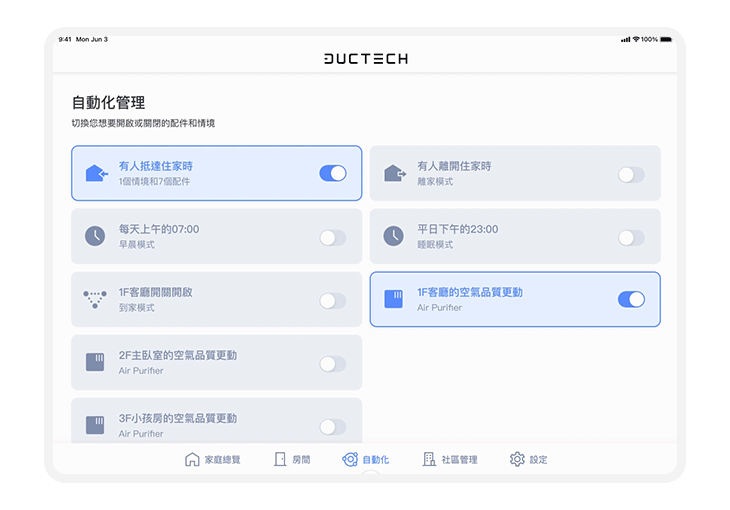 Smart scheduling
Make an appointment to turn on designated situations or accessories, making your busy life relaxed and comfortable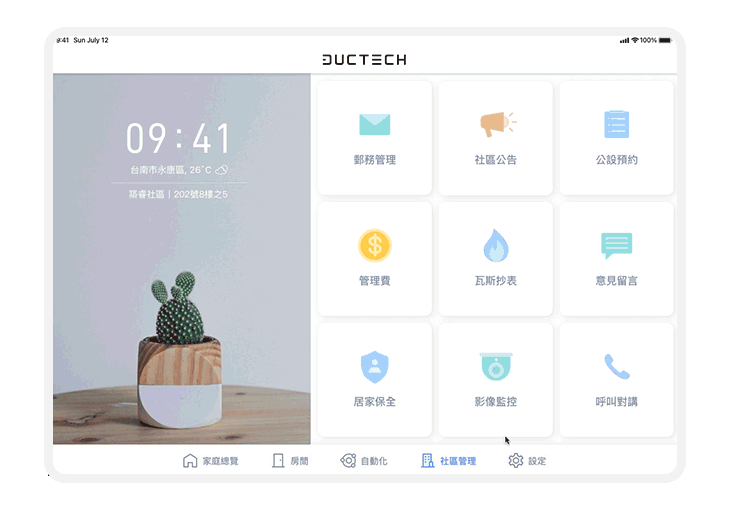 One-to-one video intercom
Integrated door phone real-time video intercom, comment message notification maintenance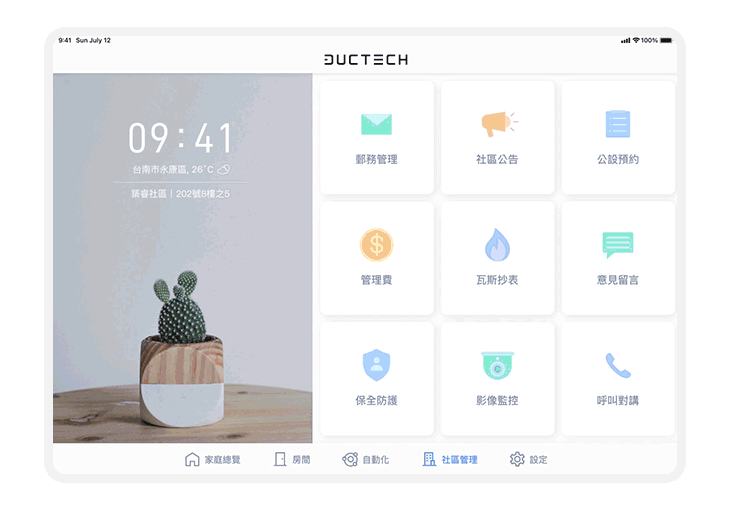 Security protection
Integrate home security functions and community image monitoring
BA central monitoring
The hardware adopts Zhurui's self-developed new two-wire system, DC 24V DC carrier technology, the second wire is non-polar, expandable, and has strong anti-interference. A single host can transmit up to 3 Km, and the two-wire DI/DO module passes through The two communication lines transmit the data back to the second-line host, and then the second-line host transmits the data to the remote server via a wired/wireless network. It has stable signal transmission and power supply quality, can meet different power consumption requirements, and is suitable for various field applications.

Paired with DUC Inspire , we also retain a high degree of customization space to provide construction companies and property managers with an easy-to-use, intuitive and best-to-use interface.
event detection

Automatically detect anomalies and eliminate alarms promptly

Quick switch

Classified view of floor areas to check device status in real time

Alert notification

Supports instant jump to SOP files to help resolve crises

Schedule settings

Support time and point scheduling, time switch saves time and effort